Denton

High School




Class Of 1970
Welcome to the Denton High Class Of 1970 web site.
If you're new to the site, please register and then complete a profile with your email address so we can keep you informed of class news and events. And help us to find all our missing Classmates!
CLASS OF 1970 45TH REUNION COMING!
Plans are underway for our 45th Reunion to occur on October 17th at Robson Ranch.
October 17, 2015 6:00-12:00
The Clubhouse at Robson Ranch
9428 Robson Circle Denton, TX 76207
6:00-7:30 Social hour/cash bar cocktails
7:30 Dinner Followed by DJ Joe Martin's Disc Jockey & Karaoke
$65.00 per person
RSVP by October 9 2015
Mail checks to DHS Class of '70 ATT: Randy Minnis, 614 Havencrest Ln, Coppell,TX 75019
Be sure to update your profile with a current email address so we can send you information on the Reunion. And let your classmates know what is currently going on in your life!
Also, we need all the help we can regaining contact with missing classmates. Spread the word to all classmates you are in contact with and have them register on the website and update their info too.
Photos from the last reunion are posted -- click on the Reunion 2010 Photos link. And please give us your feedback and comments on the reunion event!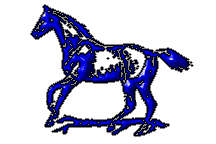 New to this Website? Register here!
(If you do not see your name listed and are unable to register, contact us to be added to the class roster)
* If you are having difficulty with registration or otherwise need help, send an email to the administrator or contact Pete Fleming (469-422-8889) or Randy Minnis (214-642-8288).