Denton

High School




Class Of 1970
Welcome to the Denton High Class Of 1970 web site.
If you're new to the site, please register and then complete a profile with your email address so we can keep you informed of class news and events. And help us to find all our missing Classmates!
CLASS OF 1970 50TH REUNION COMING!
Plans are underway for our 50th Reunion to occur on October 17th, 2020 at The Embassy Suites Denton Convention Center.
October 17th, 2020
The Embassay Suites
Denton Convention Center
3100 Town Center Trail, Denton, TX 76201
Details to follow in 2020!!
Be sure to update your profile with a current email address so we can send you information on the Reunion. And let your classmates know what is currently going on in your life!
Also, we need all the help we can regaining contact with missing classmates. Spread the word to all classmates you are in contact with and have them register on the website and update their info too.
If interested in serving on a planning committee please reach out to Melissa Derington Owen, Amy Cole Griffin and/or Peter Fleming. Hope to see you all at the next reunion.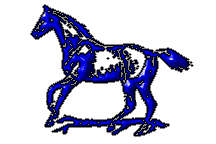 New to this Website? Register here!
(If you do not see your name listed and are unable to register, contact us to be added to the class roster)
* If you are having difficulty with registration or otherwise need help, send an email to the administrator or contact Pete Fleming (469-422-8889) or Randy Minnis (214-642-8288).